Description
Buy Browning A5 Hunter Semi-Automatic Shotgun 12 Gauge
Buy Browning A5 Hunter Semi-Automatic Shotgun 12 Gauge. Don't be confused by the humpback receiver profile, this isn't your grandpa's Auto-5. But the long sighting plane will give you the same sighting advantage the first Auto 5s were famous for. This time in a high-performance shotgun design that uses inertia to perfect autoloader reliability.
In its simplest term, kinetic energy is the energy of motion. The new Browning A5 makes better use of kinetic energy with its powerful, short recoil-operated Kinematic Drive System. Kinematic Drive harnesses recoil energy and converts it into the mechanical motion needed to operate the action. Buy Browning A5 Hunter Semi-Automatic Shotgun 12 Gauge.
This concept is tried and true, and now perfected by the company that broke ground first with autoloading shotguns. The beauty of Kinematic Drive is the simplicity of design for consistent, reliable function with any load and under the full extremes of weather, temperature, moisture and grime.
This gun is designed to work. Operation is clean because gases are sent out the barrel and away from the action. There's also extreme load versatility. The extensively tested Kinematic Drive offers reliable performance with virtually all loads down to 1-ounce field loads with no adjustments.
Features
Gloss finish walnut
Sharp 22 lines-per-inch checkering
Speed Load Plus
Humpback Acquisition Advantage
Inflex II Technology recoil pad
Recoil operated Kinematic Drive is ultra-reliable and cycles a wide range of loads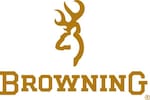 Specifications
Product Information
| | |
| --- | --- |
| Cartridge | 12 Gauge |
| Capacity | 4+1 Round |
| Weight | 6.7 Pound |
| Shell Length | 3-1/2″ |
| Overall Length | 47.63 Inches |
| Barrel Length | 26 Inches |
| Hand | Right |
| Chokes Included | Imp Cyl, Mod, Full |
| Rib | Ventilated |
| Youth | No |
| Action Type | Semi-Automatic |
| Stock Type | Field |
| Stock Material | Wood |
| Stock Color | Walnut |
| Safety | Crossbolt |
| Sights | Fiber Optic Bead |
| Barrel Finish | Blued |
| Ported | No |
| Case Included | No |
| Frame Material | Aluminum |
| Interchangeable Choke | Yes |
| Frame Finish | Blued |
| Length of Pull | 14.25 Inches |
| Choke Type | Invector-DS |
Delivery Information
| | |
| --- | --- |
| Must Ship to FFL Dealer | Yes |
| Shipping Weight | 10.000 Pounds |