Description
Buy Beretta A400 Xcel Sporting 12 Gauge Semi-Automatic Shotgun
Buy Beretta A400 Xcel Sporting 12 Gauge Semi-Automatic Shotgun. The A400 Xcel is a competition shotgun that is faster-cycling, softer-shooting and better balanced than anything else on the market. Built on the revolutionary A400 action, it delivers follow-up shots 36% faster than any other brand, while its advanced recoil-reducing systems make it absolutely pleasant to shoot, even on demanding all-day competitions. Its sleek lines and superior ergonomics are designed with one goal in mind: letting the A400 naturally follow your eye to the target. This is why it has quickly become a favorite among serious competitive shooters the world over.
The A400 action is the culmination of Beretta's centuries-old experience and passion for shotguns. It feeds reliably all types of shells from 2 ¾" to 3," with loads ranging from target-light to hard hitting–making it also suited for the occasional upland or waterfowl hunt. Also, it features the unique Blink technology, a gas-operating system that is capable of delivering two shots in less than half a second, while also integrating an easy-maintenance self-cleaning piston. Furthermore, the action has sleek lines and a low profile, meaning that the vertical distance between the dominant eye and the supporting hand is reduced to a minimum. The result? A gun that follows your swing like an extension of your body and eyesight–and many more broken clays. Buy Beretta A400 Xcel Sporting 12 Gauge Semi-Automatic Shotgun
There are no two ways about it: felt recoil is only a liability and the less of it, the better. The A400 Xcel incorporates a couple recoil-reducing systems operating simultaneously to make recoil more manageable. One is a Micro-Core buttpad that all but neutralizes the recoil generated by the power of the cartridge. Also, the A400 is designed to recoil parallel to the comb, meaning no thump to the cheek and minimal muzzle rise.
The A400 Xcel's cold-hammer forged barrel is made of nickel-chromium-molybdenum steel (Beretta's "Steelium"), a proprietary formula engineered for consistency, toughness and durability. The bore is chrome-plated to facilitate cleaning and minimize wear and corrosion. And the new Optimabore HP choke tubes are particularly easy to remove–even after several thousands of rounds. Lastly, the new, improved gas piston makes assembly and disassembly a matter of seconds. All these are reasons why when your competitors see you approaching with the A400 Xcel's telltale bright-blue receiver, they will know you have the absolute best–and they will know who the winner is. Buy Beretta A400 Xcel Sporting 12 Gauge Semi-Automatic Shotgun
Features
Walnut stock & fore end
Balance cap
Microcore recoil pad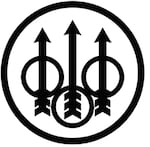 Specifications
Product Information
| | |
| --- | --- |
| Cartridge | 12 Gauge |
| Capacity | 3 Round |
| Shell Length | 3″ |
| Overall Length | 48 Inches |
| Barrel Length | 28 Inches |
| Hand | Right |
| Chokes Included | Imp Cyl, Mod, Imp Mod |
| Rib | Ventilated |
| Youth | No |
| Action Type | Semi-Automatic |
| Stock Type | Field |
| Stock Material | Wood |
| Stock Color | Walnut |
| Safety | Crossbolt |
| Sights | Bead |
| Barrel Finish | Black |
| Ported | No |
| Case Included | Yes |
| Frame Material | Aluminum |
| Interchangeable Choke | Yes |
| Frame Finish | Black |
| Choke Type | Optima Bore HP |
Delivery Information
| | |
| --- | --- |
| Must Ship to FFL Dealer | Yes |
| Shipping Weight | 10.075 Pounds |